How To Connect To FTP With Notepad++
Introduction about Notepad++
Notepad++ is a text editor and source code editor for use with Microsoft Windows. It supports tabbed editing, which allows working with multiple open files in a single window. The project's name comes from the C increment operator. Notepad++ is distributed as free software.
Features of Notepad++
Step 1 : Install NotePad++
Download Notepad++ from Official Notepad++ Site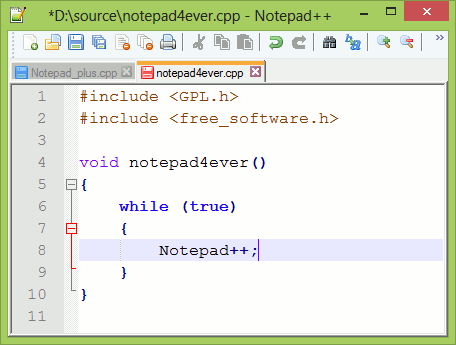 Step 2 :Downloading and Install NppFTP Plugin in Notepad++
Download Plugin from Github
How to install a plugin
The plugin (in the DLL form) should be placed in the \plugins subfolder of the Notepad++ Install Folder (Probabaly in C:\Program Files\Notepad++ directory). Configuration files should go in \Plugins\Config. Documentation files should go to \Plugins\Doc\ directory.
These are generic instructions. If the plugin comes with some different procedure, that procedure should be followed instead.
Once you installed the plugin, you can use (and you may configure) it via the menu "Plugins" in Notepad++ software.

Step 3: Connecting to Notepad++ via FTP
Open Notepad++ and navigate to Plugins -> NppFTP > Show NppFTP Window
A configuration window will open on the left side. Select the gear icon and click Profile settings
Select the Add New button in the prompted Notepad++ FTP configuration screen.
Next, enter the profile name and press OK.
enter the FTP details located in Step 1.1 in the Connection tab.
navigate to Transfers tab and configure these values:

Connection Type: Active
Transfer Mode: ASCII

To Save and Finish Press Close 
Step 4 : Editing Files on Server and Save
Double Click on the any files on the server and edit whatever changes you want and Click save to the same files or Save us make it as a copy of the files.